Office Removals Hammersmith w6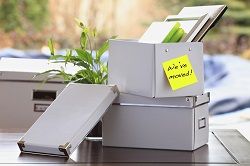 Choose Hammersmith Removals for commercial moves in Hammersmith today!


Commercial Removals Across W6
Moving office to a different place is quite an effort and one that can have complications. That's why at Hammersmith Removals, we provide all the help you need, from the initial process of packing your stuff to transporting them safely to the new destination. As a top firm specializing in commercial removals in Hammersmith, we will put our trained movers to work and make sure the job gets done correctly. With experience and know-how, our staff will ensure the task is completed on time and without any issues.

The process of moving office can be daunting but with Hammersmith Removals, it's a piece of cake. We understand every business move is unique and so we are prepared to handle each one according to its specific requirements. We do this by providing an efficient service using quality materials to secure your items while they are being transported and on arrival. Plus, by taking advantage of our removals services in W6, you can focus on other more important matters while leaving us to complete the task at hand.


Why Choose Us?

We believe that our reputation precedes us as we strive to handle office relocation with utmost competency. Our prices are competitive and tailored to suit specific needs, plus, each job is finished with diligence and maximum attention. What's more, from dismantling furniture and packing your stuff properly, down to carrying your goods safely, you can trust our Hammersmith commercial relocation team for whatever service you require.

For inquiries or for a free quote, feel free to reach out through
or visit us online so we can discuss how we can help you accomplish your objectives quickly and easily. Our movers are highly competent and skilled individuals who take extra care while handling furniture ensuring that no item is damaged during the removal process. Make use of Hammersmith Removals's commercial relocation services now available in Hammersmith W6 area!