Storage Hammersmith w6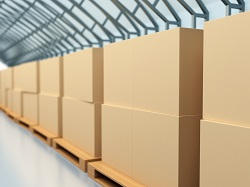 Secure and Cost-Effective Self-Storage With Hammersmith Removals
At Hammersmith Removals, we understand that sometimes you may need extra space to store your belongings and we are here to help. Our secure self-storage facility in Hammersmith, W6, is tailored to meet all your needs at competitive prices. We offer a range of storage units of various sizes so you can select the one that best suits your requirements. Furthermore, with our flexible terms, you can book the unit for as long as you need, without having to worry about incurring any additional costs.
The Benefits Of Hammersmith Removals's Self-Storage Service
By availing Hammersmith Removals's self-storage service, you will be able to:


Save time and effort by getting access to extra space for your items


Eliminate clutter and make more room for other things in your home


Enjoy peace of mind with full access to a guarded and secured storage facility


Select from different sizes of containers to best accommodate belongings


Book the storage unit for as long as required at competitive rates


Using our services, you can rest assured that your belongings will be safe and secure. We provide 24/7 surveillance with CCTV cameras covering the entire facility along with a secure padlock system on all the containers. Our team ensures complete protection of your things during transit and within the storage facility.
Hammersmith Removals's Hassle-Free Self-Storage Services
Hammersmith Removals provides a hassle-free solution for all your extra storage space needs. Our professional team will happily answer any queries you may have and guide you in selecting the size of container suitable for your items. What's more, we also provide helpful packing tips so that you can pack things correctly for moving and storing them in an organized manner. All our services are very affordable and despite being cost-effective; we never compromise on safety and security. Feel free to get in touch with us if you require any further information regarding our services.
From easy access to spacious containers to our flexible services, choosing Hammersmith Removals's self-storage option is a great way to make moving or storing easier. Get in touch today at
or drop us an email at [EMAIL] - our team is ready to assist!